New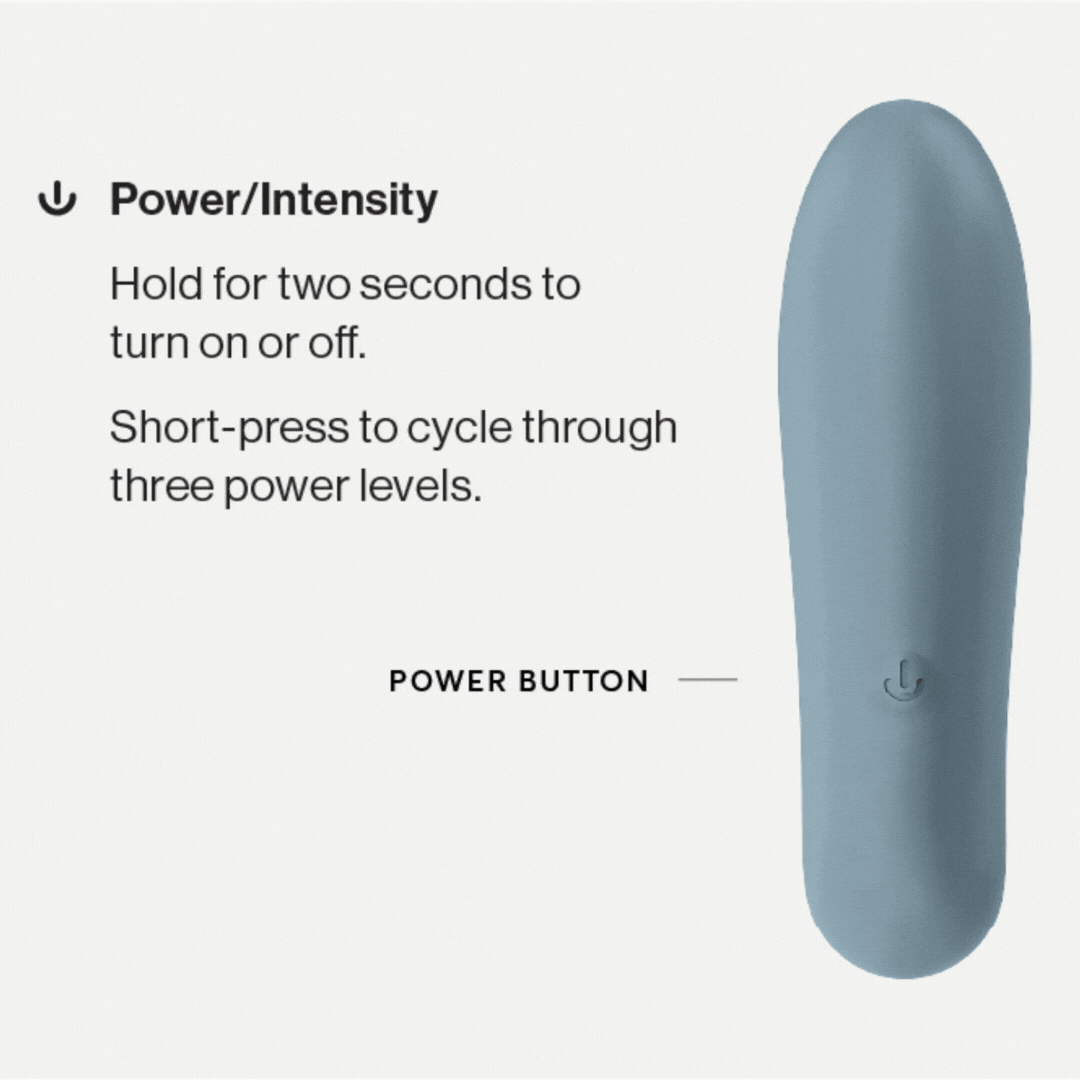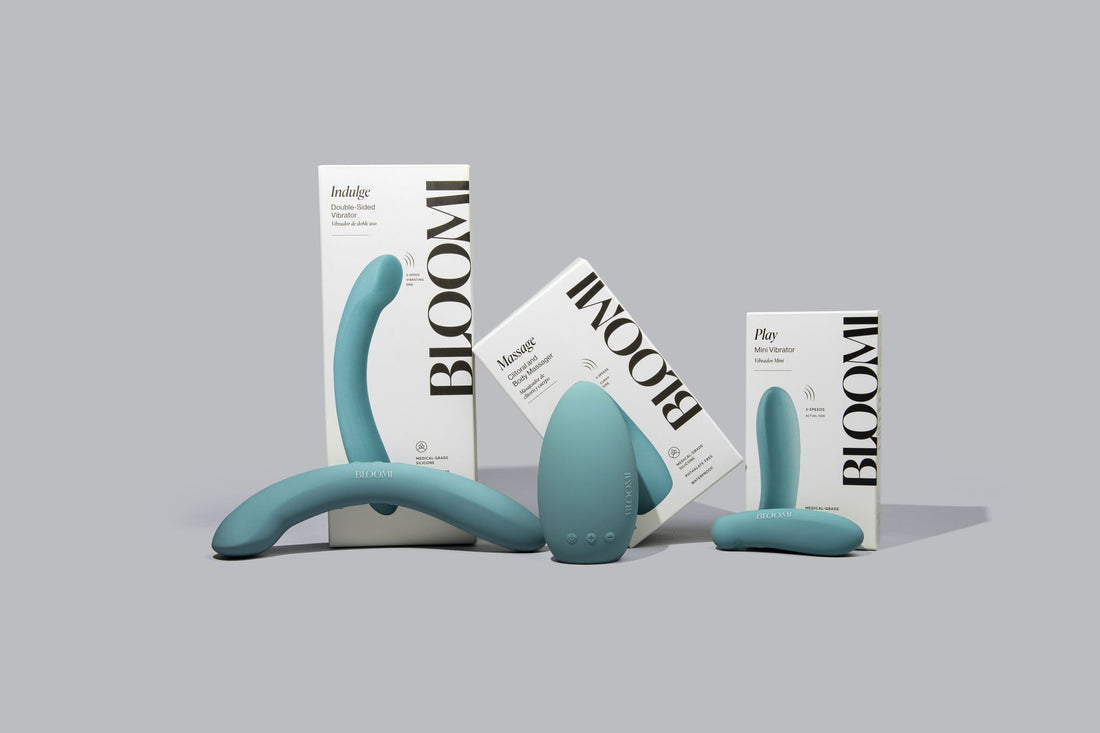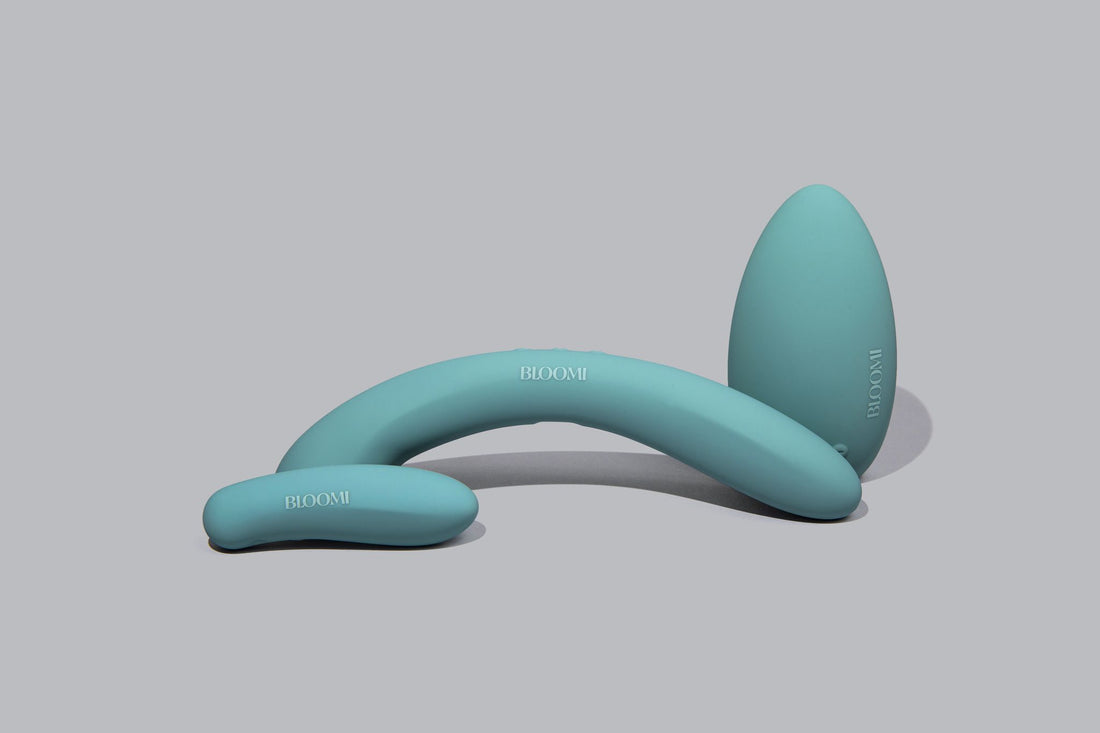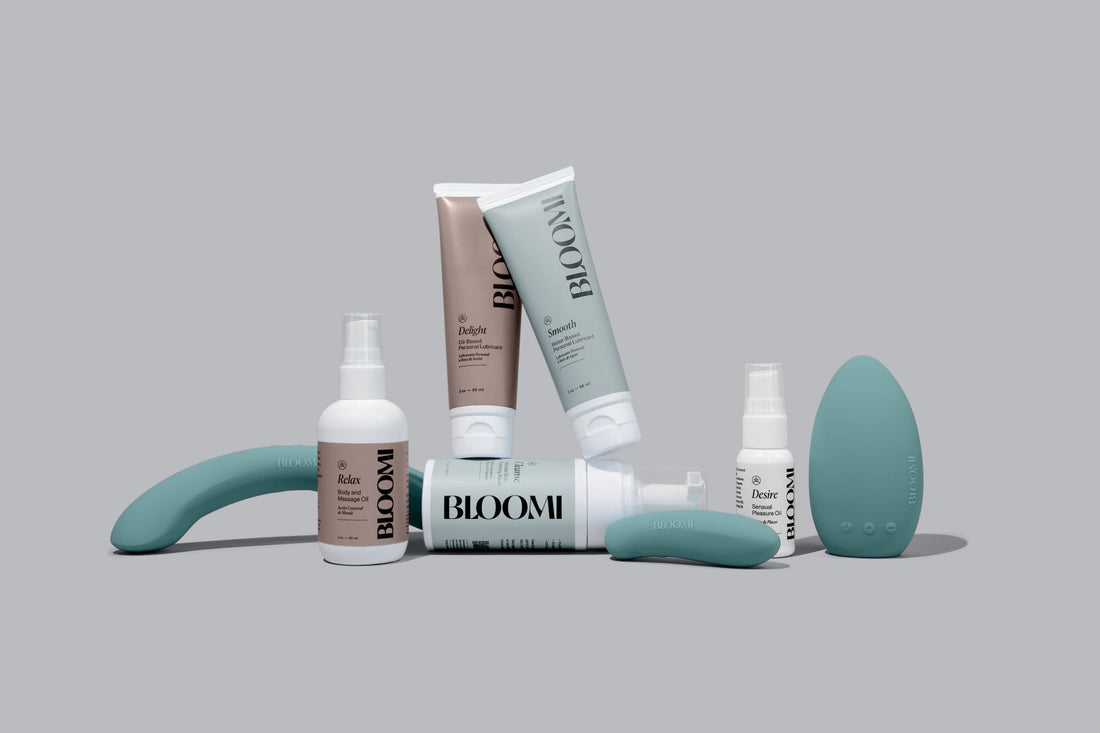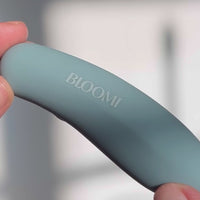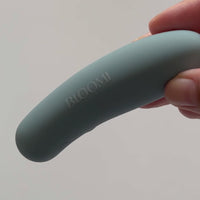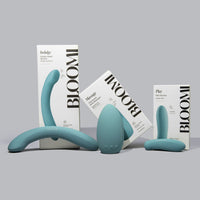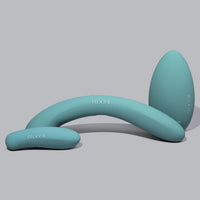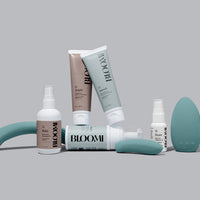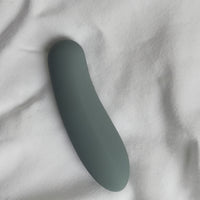 Play Mini Vibrator is a compact, curvy vibrator that nestles nicely in your hand for targeted stimulation.
Enjoy two sides for versatile pleasure. The round side feels nice to rub anywhere. The curvy side nestles on the clitoris or anus for focused stimulation. 
Explore our product guides for sexologist-approved tips on how to use this intimate essential. Build an intimate routine with the Essentials Bundle featuring all of our essentials.
Product Features
3 vibration intensities
USB-rechargeable
1 hour of continuous use
Travel-friendly mode
Dimensions: 

3.45"L (88 mm)
Box Includes
Small, Mini Vibrator

USB charging cable

Discreet storage bag
Made with medical-grade silicone.
Play features two sides for versatile pleasure. The round side feels nice to rub anywhere. The curvy side nestles on the clitoris or anus for focused stimulation. Compatible with water-based lubricants. Not for medical use.

Bloomi devices are recyclable but must be disposed of through a specialist recycling service. For more information and to find recycling services near you, visit recyclenow.com.
Dimensions: 3.45"L (88 mm)
Bloomi has the only expert-developed Clean Standard in the industry, to ensure toxic ingredients don't touch your intimate areas.
Our plant-based formulas are developed without intimate skin allergens such as glycerin, gluten, phthalates, sulfates, parabens, alcohol, artificial dyes and synthetic fragrances.
Our devices are designed with non-toxic materials such as medical-grade silicone and stainless steel.
Introducing the Play mini vibrator, designed for all-over body or targeted stimulation. This compact vibrator nestles perfectly in the palm of your hand, allowing focused pleasure - wherever you want it.

Play features two distinctly shaped ends for customizable pleasure; the rounded end and the curvy end. The rounded end is ideal for gentle caresses and can awaken any erogenous zone on your body. The curvy end of Play is designed to nestle against the clitoris, anus, or wherever else you like focused pleasure to provide focused stimulation - at any of its three intensities.

Our sexologist-led team has carefully curated product guides that offer expert tips on maximizing your experience with Play. We believe that sexual exploration is a personal journey, but as you explore, lean on our products and product guides to help you take pleasure to a whole new level.

Play is USB-rechargeable, ensuring it's always ready for your next pleasure session. Enjoy over one hour of continuous use on a full charge. Plus, Play is travel-friendly, making it a perfect companion wherever your adventures take you.

At 3.45" in length, Play is discreet and easy to carry - ensuring that playtime is never out of reach.
Our mini vibrator, Play, along with all of our non-toxic sex toys, is made with medical-grade silicone. At Bloomi, we are passionate about bringing you quality products that are not only pleasurable but safe for your body. We take pride in being the only company to exclusively provide you with the industry's expert-developed Clean Standard.

This accolade ensures that no toxic ingredients will ever touch your intimate areas. In addition, you can feel good knowing that we do not use parabens, phthalates, or any other materials that may cause irritation to sensitive skin. This medical-grade silicone vibrator is developed with your body and health in mind.

As you open the box of your new Bloomi vibrator, you'll notice that we've taken care of every little detail to ensure that you are ready to go the moment your Play mini massager arrives. Inside, you'll find everything you need for the convenient and easy storage and hassle-free charging of your small vibrator.

We've included a USB charging cable so you can conveniently recharge your vibrator from multiple power sources, such as your computer, power bank, or wall adapter. No more worrying about replacing batteries or searching for a specific charger.

To protect your privacy and keep your toy clean, we've also included a discreet vibrator storage bag. This bag is designed to keep your vibrator safe and to prevent oversharing when not in use, making it ideal for travel or nonchalant storage at home.

We've also included a user manual to help you make the most of your intimate adventures. This guide provides clear instructions on how to use and care for your vibrator, ensuring that you have all the necessary information to explore with confidence.

At Bloomi, we believe that pleasure should be easily accessible and enjoyable from the very moment you unbox your new vibrator. With our included accessories and user manual, you can immediately dive into self-exploration and pleasure.

You're all set to explore and Play - right out of the box.

How do I use the Play mini massager from Bloomi?

Before initiating your pleasure session, take a moment to familiarize yourself with our Play Mini Vibrator. Its simple, sleek design makes it easy to control because no one wants to fidget with different buttons in the heat of the moment.

Simply hold the control button for two seconds to power on and off, and use a short press of the control button to cycle through your mini massager's three vibration settings. Beyond that, how you use Play is up to you.

Its small, easily maneuverable shape fits perfectly in your hand, bringing pleasure wherever you direct it. For focused and direct stimulation, hold your mini vibrator at its round end and let the curvy tip nestle into where you want it most. Hold the curvy side in your hand for all-over use and a total body sensation and use the rounded end for an anywhere massage.

Keep in mind that all new vibrators and sex toys can come with a learning curve. Don't be afraid to explore what feels best for you. Play is versatile and made with everybody in mind. So relax, and enjoy Playtime.


What type of lube should I get to use with this small vibrator?

As with all silicone sex toys, Play is compatible with water-based lubricants, like our Smooth Water-Based Personal Lubricant. It is important to stick to water-based lubricants when using medical-grade silicone sex toys because oil-based products can compromise the health, safety, and longevity of your silicone intimate accessories.

Try our Delight Oil-Based Personal Lubricant, Desire Sensual Pleasure Oil, or Relax Body and Massage Oil to enhance the ease and comfort of intimate activities without silicone toys.


Can this silicone vibrator be used with two people?

Play silicone vibrator can be used for solo or partner play. Mini vibrators are perfectly versatile and can easily be used by you or your partner(s). Your partner can use Play to stimulate erogenous zones like your clitoris, anus, labia, or nipples. Its small size is perfect for shared pleasure sessions, allowing creative exploration of each other's bodies.


Are Bloomi's vibrators rechargeable?

Bloomi's vibrators are not only rechargeable, but they charge quickly. We understand that the mood may strike at any time. Your new sex toy should be fully charged in about one hour, and it's recommended to charge before every use for maximum power.

This rechargeable vibrator provides over one hour of continuous use on a full charge. Play will let you know when the battery life falls below 20% with a blinking LED light. You'll know Play is charging correctly when the LED light remains on. When the LED light turns off, Play is fully charged and ready for use.


What's the best way to properly clean and care for my sex toys?

To best care for your fun sex toys, washing them before and after any and all pleasure sessions is recommended. Proper cleaning and storage helps to prevent bacteria build-up so that no harmful microorganisms make their way into or around your intimate areas.

Bloomi's sex toys for men and women are easy to clean - simply use unscented soap, like Cleanse, and warm water. Next, allow your sex toys to dry fully before storing them. Once Play is fully clean and dry, you can keep it in its discreet storage bag.
Is this small vibrator considered a waterproof sex toy?

Playtime shouldn't be dry. This small but mighty vibrator is waterproof and ready for bath or shower fun. Thanks to Play's seamless enclosure, you don't have to worry about water creeping inside and short-circuiting your new favorite sex toy.

As a reminder, never plug in any rechargeable vibrator near (or while using it in) a water source. Be sure to fully charge your mini vibrator before aquatic play. Embrace the freedom of answering desire's call without limits. With Play, you can take pleasure with you anywhere and explore your body at any time. Dive into a world of new sensations with Play.


Does Bloomi offer discreet packaging for their vibrators and body massagers?

Because Bloomi is aware that while everyone should, and likely does, enjoy self (or partner) pleasure - it's not everyone's business how or when we get ours. That's why Bloomi offers discreet packaging for our vibrators and body massagers. We give you the option to keep your private time on the down low - but don't be afraid to share your secrets with friends either.


Is this mini vibrator flexible?

Play Mini Vibrator is flexible, making it easy to maneuver wherever your body wants the most vibration. This flexibility gives you the opportunity to explore different erogenous areas without sacrificing comfort. Play's ability to bend or flex allows you to target your pleasure zones easily by adapting to each beautiful contour of your body.

Why is this a good external vibrator?
Play is a good external vibrator because it fits so comfortably in the palm of your hand. Its small size makes Play easy to maneuver so you can target any external erogenous zones such as your clitoris, anus, or nipples. In addition, Play's three intensity levels make it easy to customize your pleasure session and change it up as you travel to different external areas or get closer to orgasm.

Bloomi offers a comprehensive one-year warranty on all of our sex toys, assuring our customers that in the unlikely event of a defect with any of our products, they are guaranteed a hassle-free replacement or full refund. This warranty is intended to give you peace of mind and demonstrate Bloomi's commitment to satisfying our customers by promising the quality of our products, or we'll make it right.
Women's Health Magazine
Clean Intimate Care
"Bloomi is a clean, intimate care brand designed for all bodies and founded by a sexologist. They make highly-rated sexual wellness products that reviewers love."