Bestseller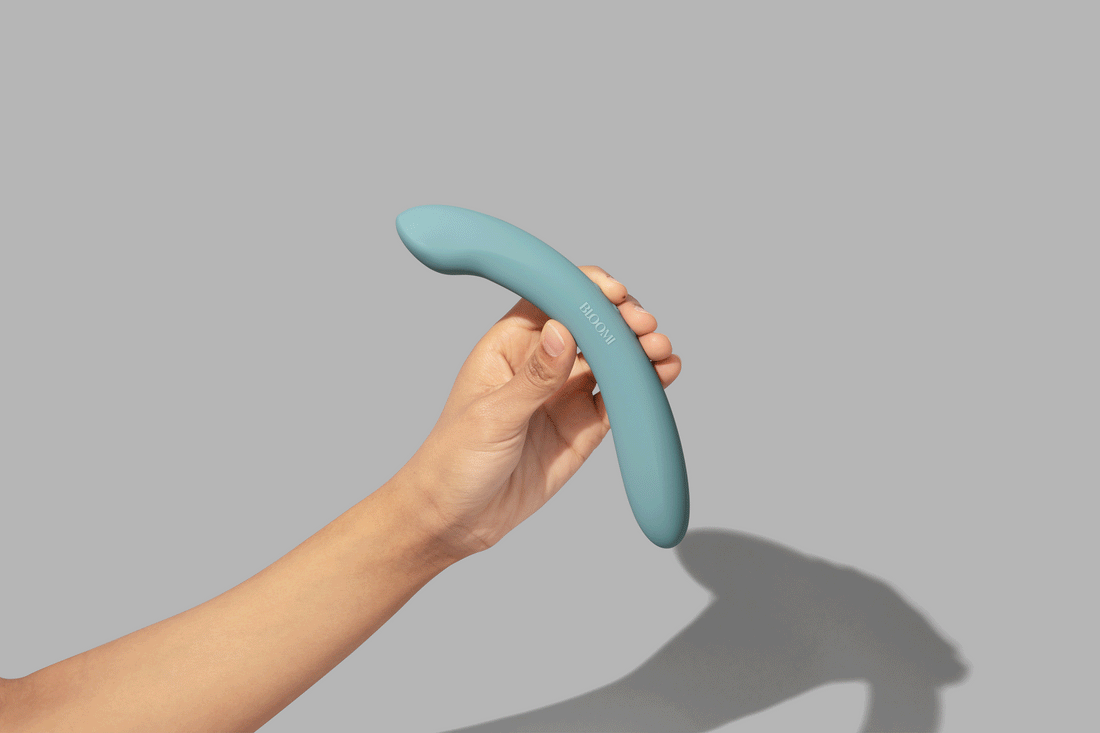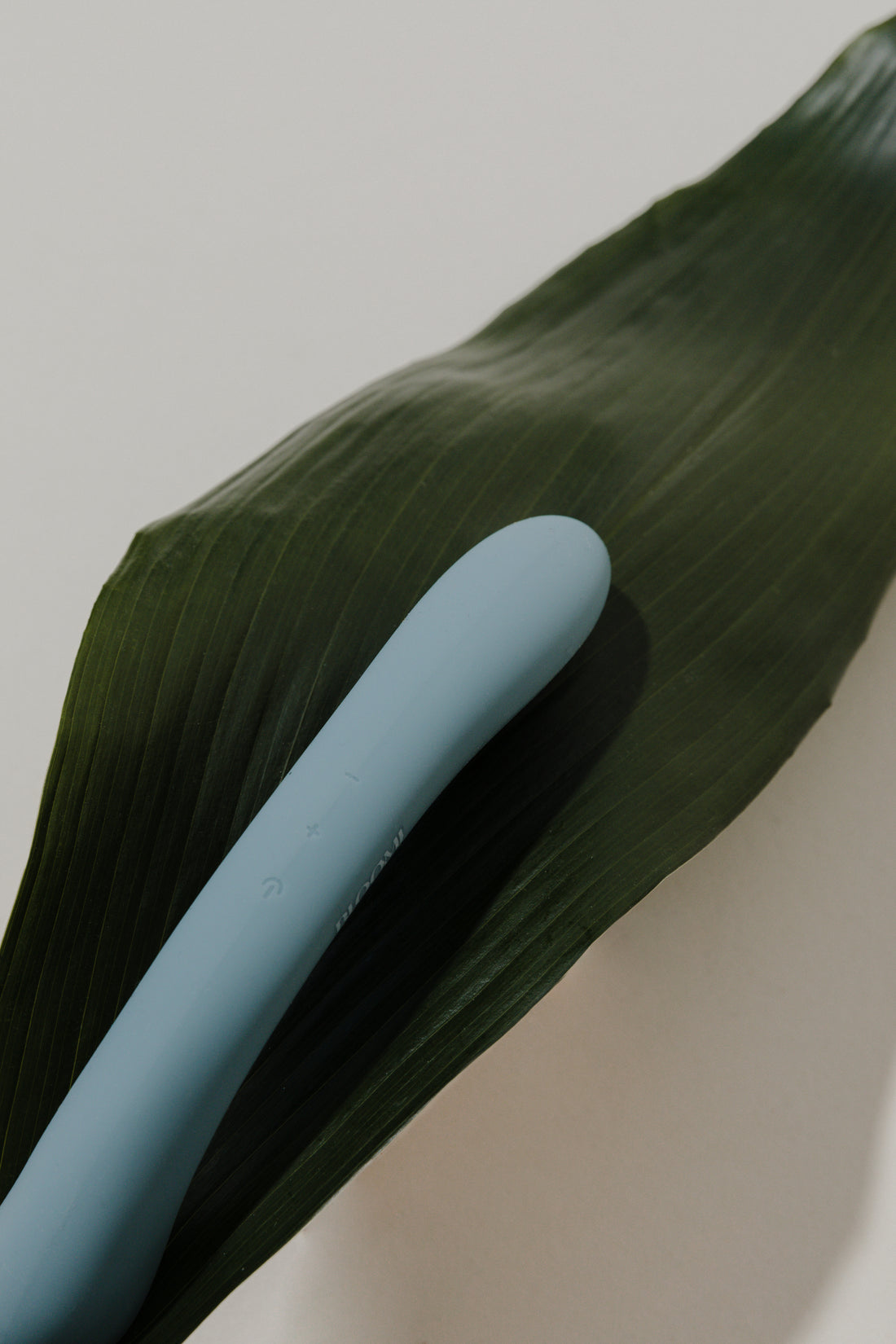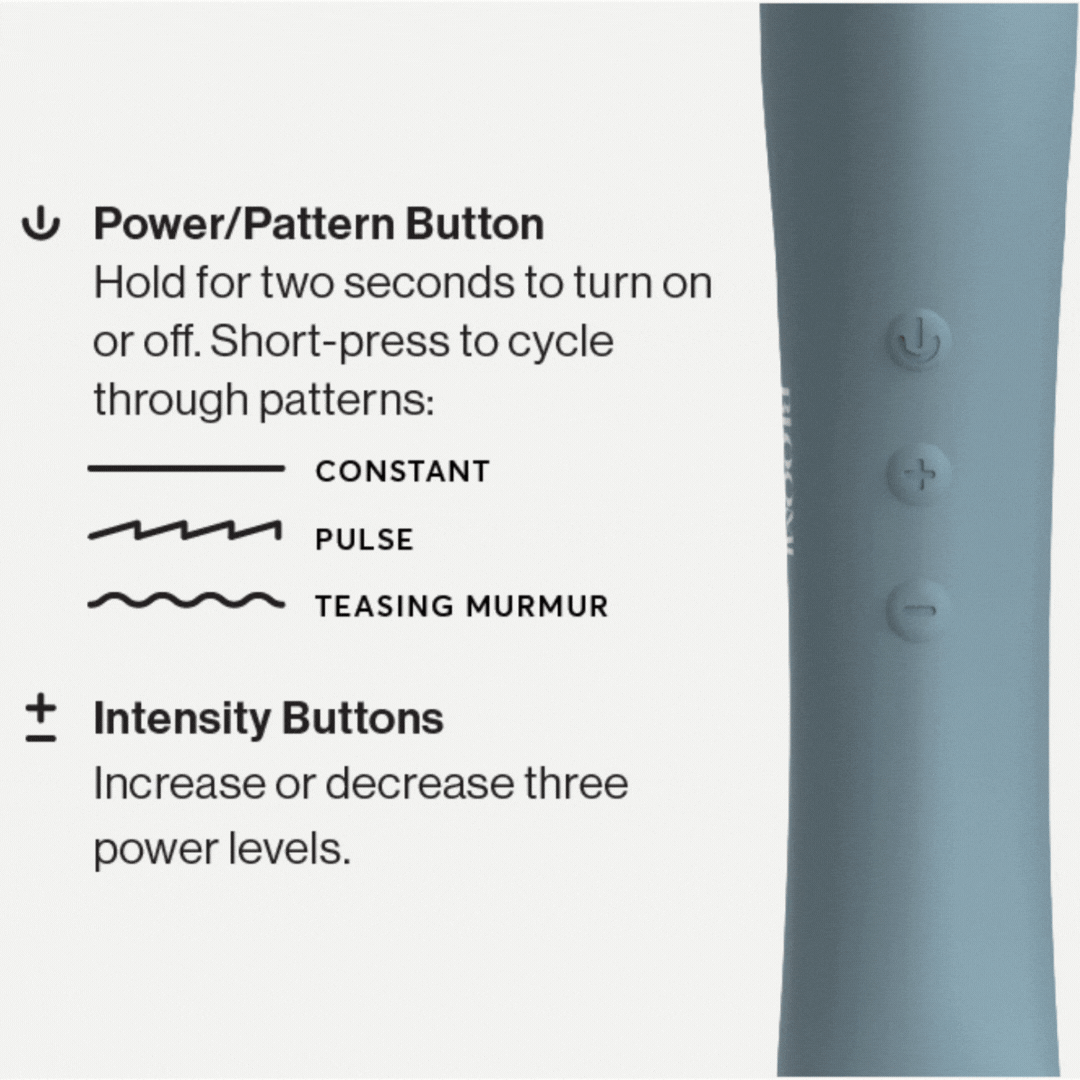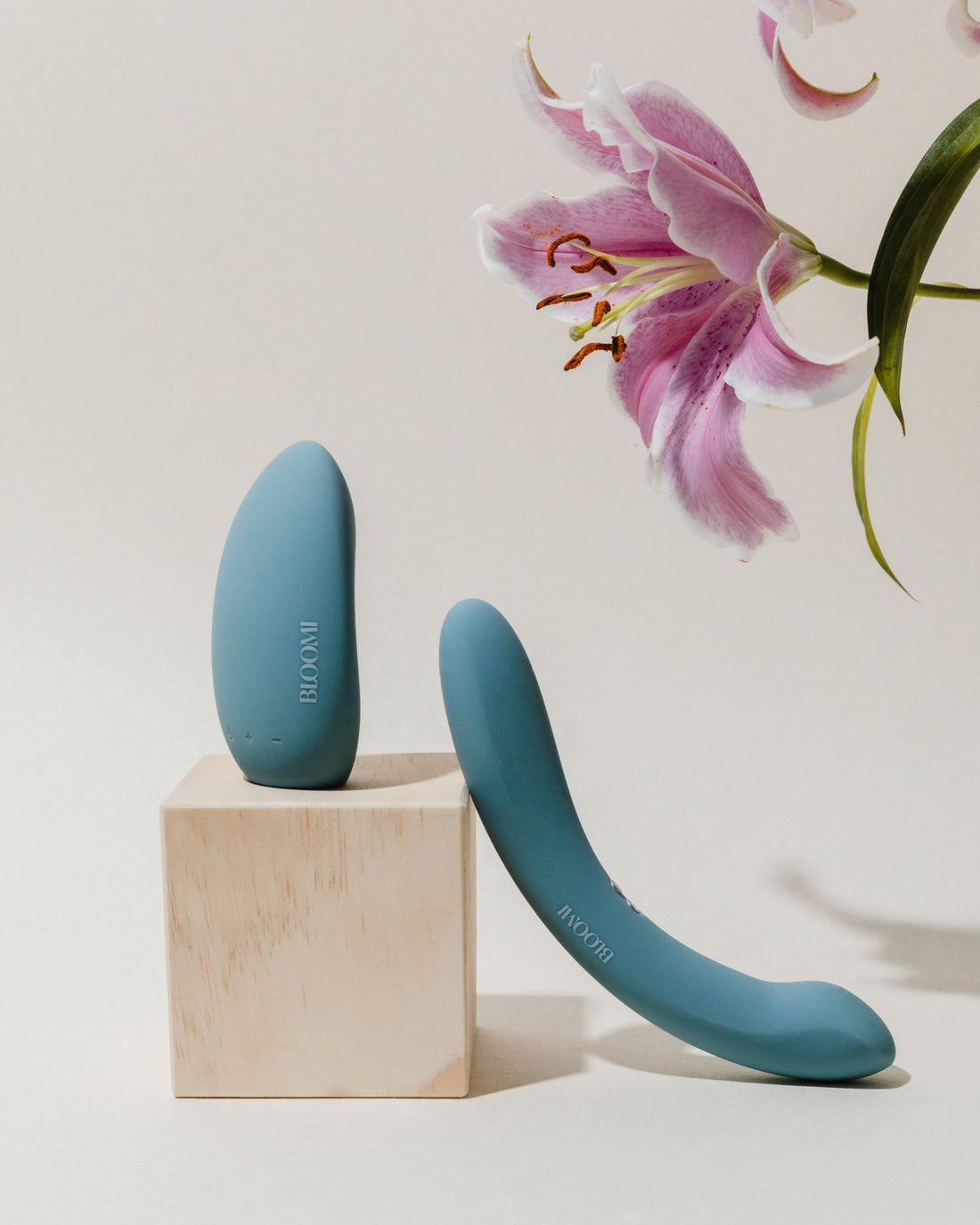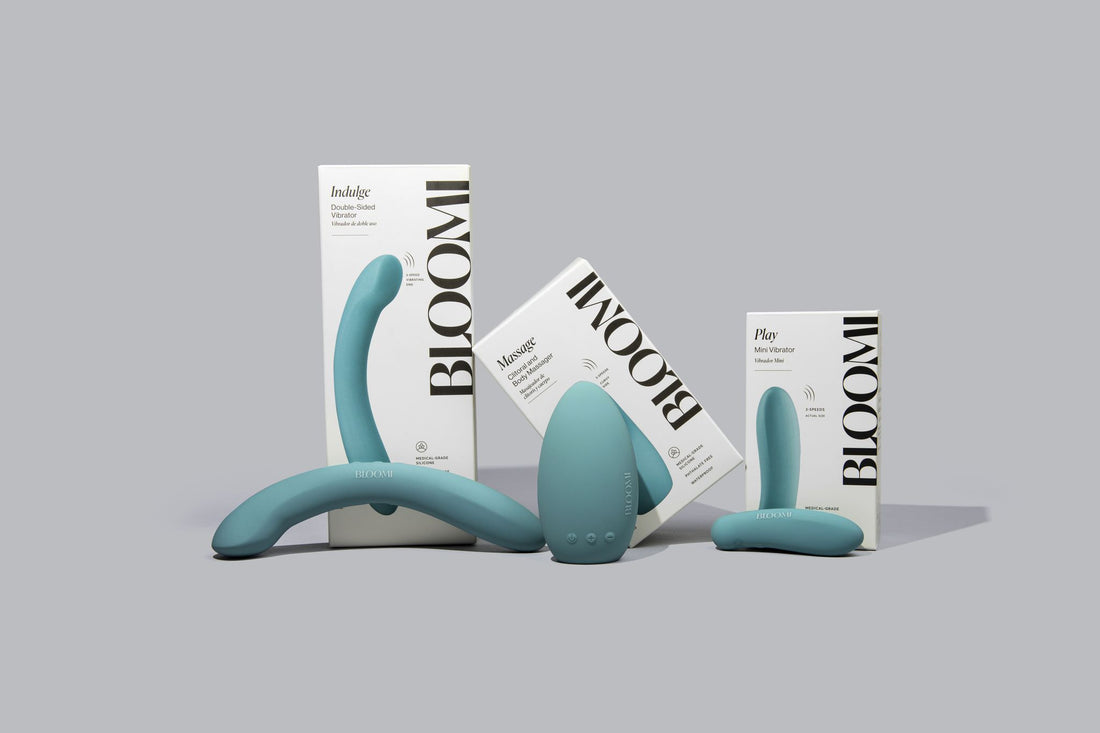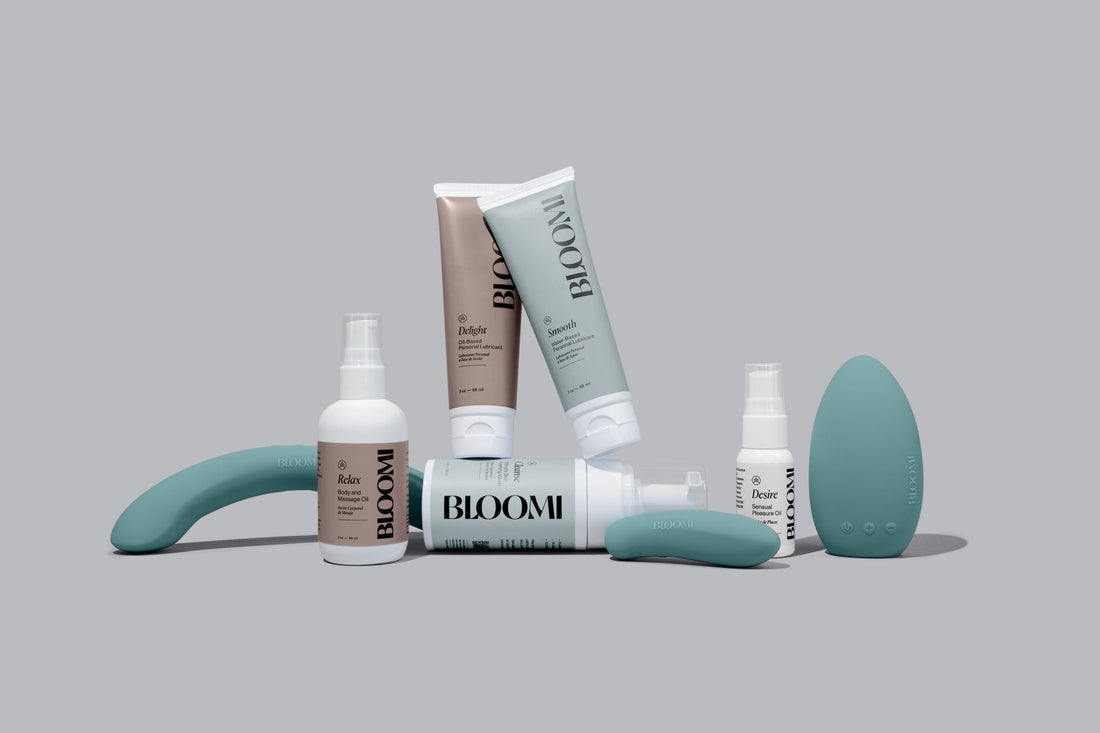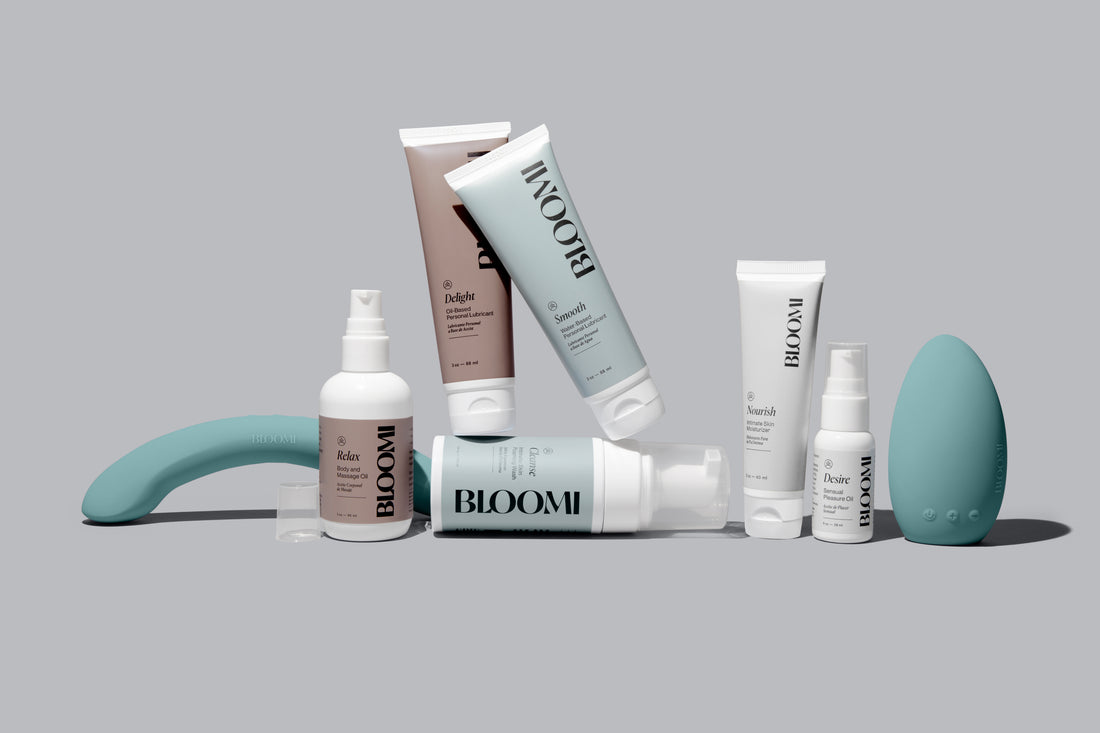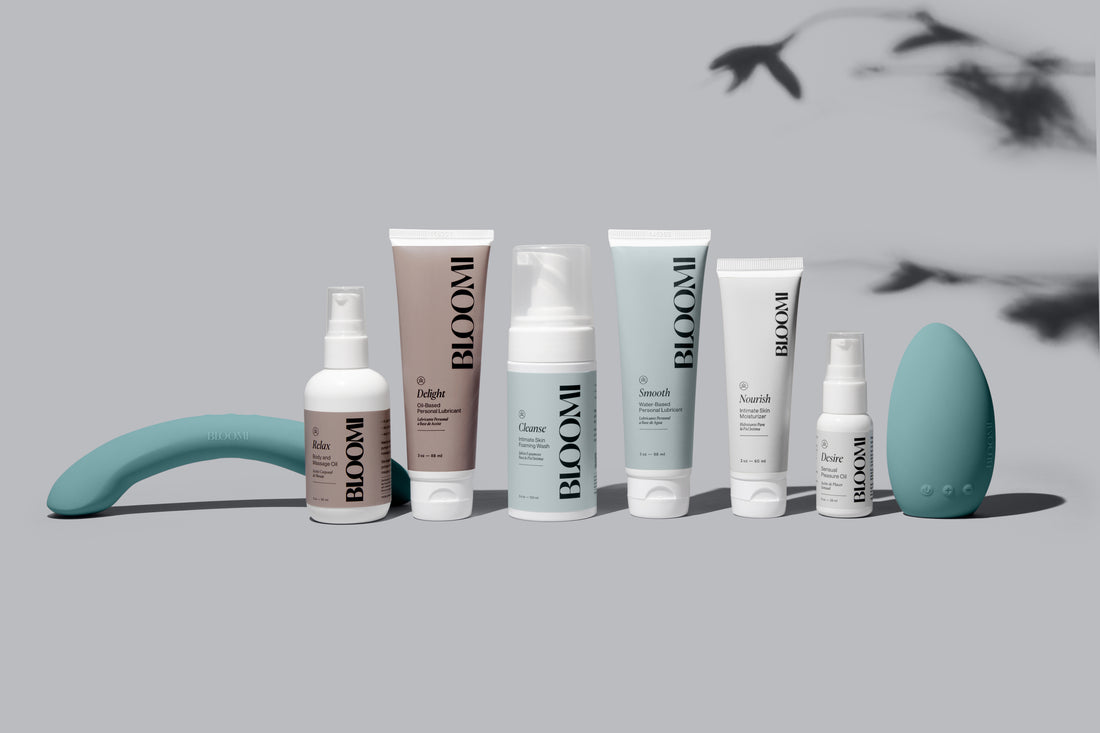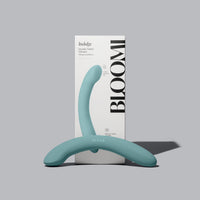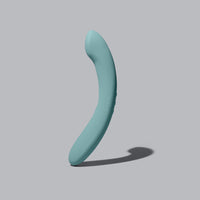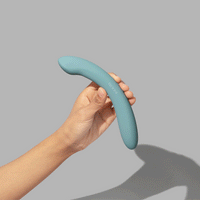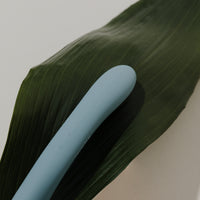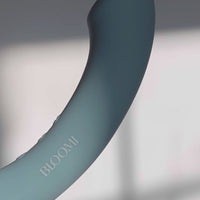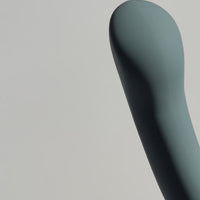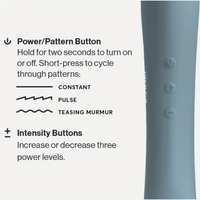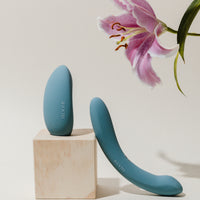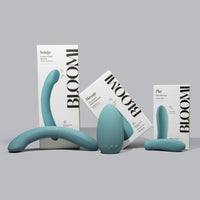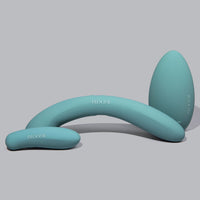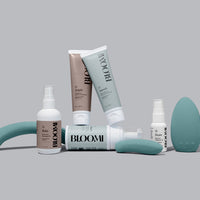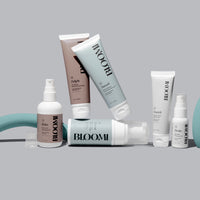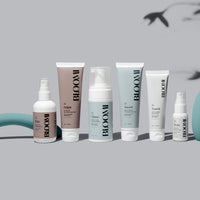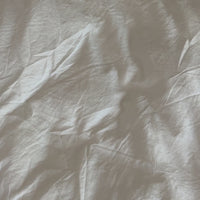 Indulge Double-Sided Vibrator
Indulge Double-Sided Vibrator is a powerful, flexible device ranked by Women's Health Magazine as the #1 vibrator for partner and solo play. 
Enjoy one non-vibrating and one vibrating side, both great for vaginal and anal use including G-spot and P-spot pleasure.
Explore our product guides for sexologist-approved tips on how to use this intimate essential. Build an intimate routine with the Essentials Bundle featuring all of our essentials.
Product Features
3 vibration intensities + patterns 

Made with w

aterproof medical-grade silicone
USB-rechargeable with 1 hr of continuous use
Compatible with water-based lubricants
Travel-friendly mode
Dimensions: 

 

7.6" L x 2.25" W x 1.2" H
Box Includes
Double-Ended With Two Sides Vibrator

USB charging cable

Discreet storage bag
Made with medical-grade silicone.
Enjoy one non-vibrating and one vibrating side, both great for vaginal and anal use including G-spot and P-spot pleasure. Compatible with water-based lubricants. Not for medical use.

Bloomi devices are recyclable but must be disposed of through a specialist recycling service. For more information and to find recycling services near you, visit recyclenow.com.
Dimensions: 7.6" L x 2.25" W x 1.2" H
Bloomi has the only expert-developed Clean Standard in the industry, to ensure toxic ingredients don't touch your intimate areas.
Our plant-based formulas are developed without intimate skin allergens such as glycerin, gluten, phthalates, sulfates, parabens, alcohol, artificial dyes and synthetic fragrances.
Our devices are designed with non-toxic materials such as medical-grade silicone and stainless steel.
Explore your senses with Bloomi's Indulge Double-Sided Vibrator. Ranked by Women's Health Magazine as the #1 dual vibrator for partners and solo use - Indulge brings you endless possibilities for play and pleasure.

Our double-ended vibrator boasts a unique design, featuring two separate ends, one non-vibrating and one vibrating, that work independently to deliver intense pleasure. Precise vibrations and thoughtfully shaped ends cater to clitoral and internal stimulation needs during intimate moments - perfect for female or male pleasure seekers looking for new sensations. Additionally, controls are positioned ergonomically to ensure seamless navigation, without interruptions, bringing you three levels of intensity for a customized pleasure session.

Bloomi strives to provide not only clean - but versatile - intimate essentials. For a similar multi-use experience in a more compact form, play with our Play Mini Vibrator. Our powerful mini vibe has two ends, a round side that feels nice to rub anywhere and a curvy side that nestles on the clitoris or anus for focused stimulation.

Ranked by Women's Health Magazine as one of the best toys according to intimacy therapists, Massage Clitoral and Body Vibrator is another powerful, flexible device that features a wider round side ideal for body massages, and a targeted curvy end for more focused pleasure. But, enough of all the best-selling vibrators we offer, let's indulge in our Indulge Double-Sided Vibrator because it's hard to forget about.
To establish a safe and healthy intimate care routine, using non-toxic products contributing to intimate well-being is essential.

While many sex toys are made from materials containing phthalates, which are chemicals linked to a range of health issues, including hormone disruption, birth defects, and cancer - Bloomi is passionate about ensuring the purity and safety of our products.

As such, Indulge is made with medical-grade silicone. We have created the only industry Clean Standard to ensure toxic ingredients don't touch your intimate areas. Our Clean Standard is based on academic research and input from top sexual wellness experts, with you in mind.

Our toys and plant-based formulas are developed without intimate skin allergens such as glycerin, gluten, phthalates, sulfates, parabens, alcohol, artificial dyes, and synthetic fragrances. Support ethical manufacturing practices by choosing non-toxic sex toys. Sex is health - prioritize it.
Why is this a good vibrator for women?

Indulge's flexible design helps to target your G-spot. Need we say more? Put this baby to the test; you'll need no further explanation.

The G-spot, typically located on the front wall of the vagina, can be more easily reached with Indulge's curved shape and mindfully shaped ends. Using a G-spot vibrator can be a powerful tool for enhancing sexual pleasure and exploring new forms of sexual expression. Experimenting with different techniques and positions with Indulge can help to achieve G-Spot stimulation and lead to powerful orgasms.


Why is this a good vibrator for men?

Just as erogenous as the female G-spot, the "P-spot" (also known as the prostate) is a gland located in the male body, just below the bladder and in front of the rectum. Stimulation of the prostate gland can lead to intense pleasure and powerful orgasms, and is considered an important aspect of male sexual pleasure.

To use Indulge as a P-spot vibrator, one end of the vibrator is inserted into the anus, while the other end is held externally against the perineum or other sensitive areas. The inserted end of the vibrator can be angled to target the prostate gland, which is located about two to three inches inside the rectum.

The external end of the vibrator can be used to provide additional stimulation to the perineum, scrotum, or other erogenous zones. Combining internal and external stimulation can lead to intense sensations of pleasure and powerful orgasms.


Can this dual vibrator be used with two people?

Indulge is designed to provide stimulation to two erogenous zones simultaneously, which means it can be used by couples during sex or foreplay. During use, one person can insert the vaginal or anal portion of the vibrator, while the other person can hold the external portion against their clitoris, nipples, or any other erogenous zone.

This can lead to a shared experience of pleasure and can enhance intimacy and communication between partners. Explore new dimensions of pleasure and connections with a double-sided vibrator.
What type of lube is best for this double-ended vibrator?

Indulge is compatible with water-based lubricants such as our Smooth Water-Based Personal Lubricant. Smooth is formulated for penile and/or vaginal application, intended to moisturize and lubricate, to enhance the ease and comfort of intimate activity and supplement the body's natural lubrication. Smooth is not compatible with polyurethane condoms.

For play without your silicone vibrator, explore our collection of clean, oil-based lubricants, including Delight Oil-Based Personal Lubricant, Desire Sensual Pleasure Oil, and Relax Body and Massage Oil.


What's the best way to properly clean my double-ended vibrator?

To maintain optimal hygiene and prevent the buildup of harmful bacteria, it is essential to clean your Indulge device before and after every use. This is particularly important if you share the device with others. To clean it, first, use unscented soap such as Cleanse, along with warm water, and gently wash the device.

Ensure to cover all surfaces, especially the areas that come in contact with the skin. After washing, rinse thoroughly with clean water to remove any soap residue. Finally, dry the device with a clean, dry cloth before storing it in a cool and dry place. By following these simple steps, you can ensure that your Indulge device remains free from harmful bacteria and is always safe to use.


What's the best way to store a silicone vibrator?

After cleaning your vibrator, make sure to dry it thoroughly with a clean cloth, and store it in a cool, dry place. Avoid storing it in direct sunlight or damp areas, as this can cause the silicone to degrade or warp over time.

To avoid damage to the vibrator's surface or shape, it's a good idea to store it separately from other sex toys, especially those made of different materials like hard plastic or metal.
Indulge comes with a discreet bag for convenient storage, so you can keep your vibe clean and free from dust or other debris, while also keeping it disguised nearby and ready to use.

Is this double vibrator waterproof?

Crafted from body-safe and soft silicone material, this vibrating dildo is fully covered and can be safely submerged in water, making it the perfect companion for enjoyable moments in the shower or bathtub. Just be sure to clean and dry your waterproof vibrator thoroughly after use to prevent any buildup of bacteria.


Are Bloomi's vibrators rechargeable?

Charging this vibrator is a breeze with the included USB cable, which can be plugged into various power sources such as your phone charger, computer, power bank, or car charger. Once fully charged, the massager can be used for up to one hour.

Each time you use your rechargeable vibrator, it is important to make sure it is fully charged so that you can get the most out of each pleasure session. To ensure you are maximizing the sensations gained from each session, we recommend that you charge your Indulge device after every use. This will help ensure Indulge is ready to go and operating at its peak performance, ensuring that you get the most out of each session.


Is this double-sided vibrator flexible?

Indulge Double Sided flexible vibrator has a bendable design that allows it to conform to the contours of your body to reach different erogenous zones.


What kind of warranty is available with this silicone vibrator?

At Bloomi, ensuring our customers are satisfied is our top priority. In line with this commitment, we offer a one-year window from the date of purchase during which we will gladly replace or refund any faulty device. This is a testament to our dedication to providing high-quality products that meet your needs and exceed your expectations.


How can my dual-ended vibrator be recycled?

At Bloomi, we understand our responsibility to the environment. All Bloomi devices are recyclable and should be disposed of through a specialist recycling service rather than through public waste channels.

To help our customers dispose of Bloomi products responsibly, we suggest visiting recyclenow.com, which provides more information on how to recycle electronics and links to local recycling services. We are continually looking for more ways to minimize our environmental impact.

Women's Health Magazine
Clean Intimate Care
"Bloomi is a clean, intimate care brand designed for all bodies and founded by a sexologist. They make highly-rated sexual wellness products that reviewers love."