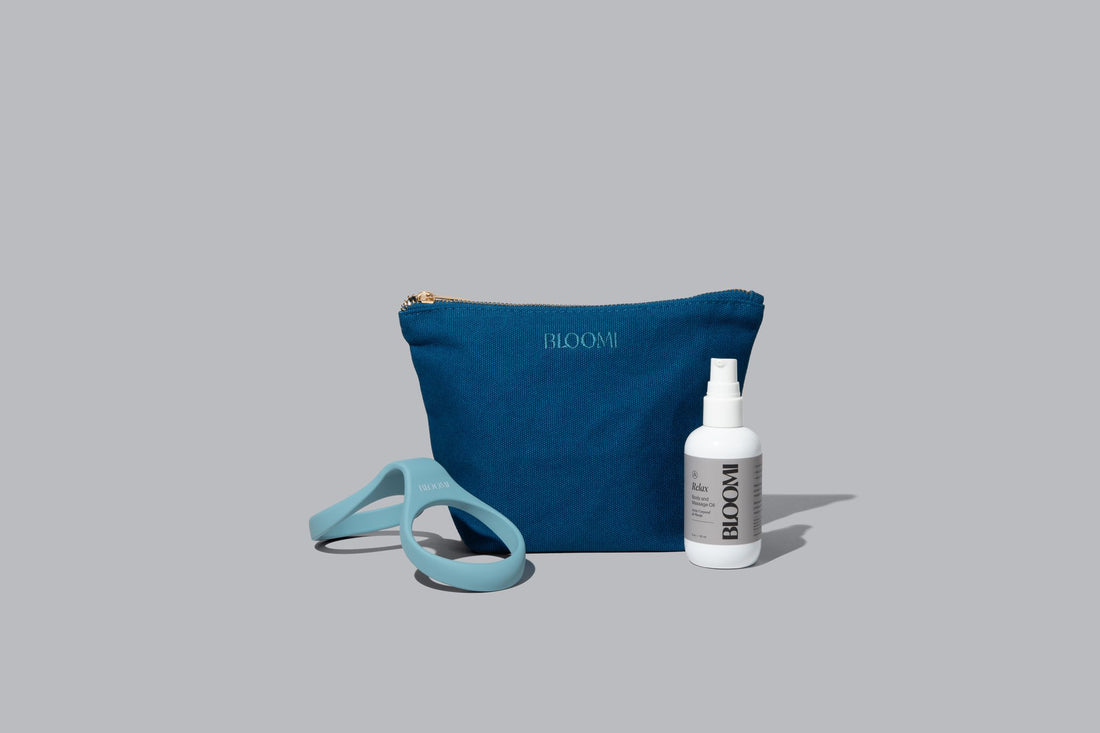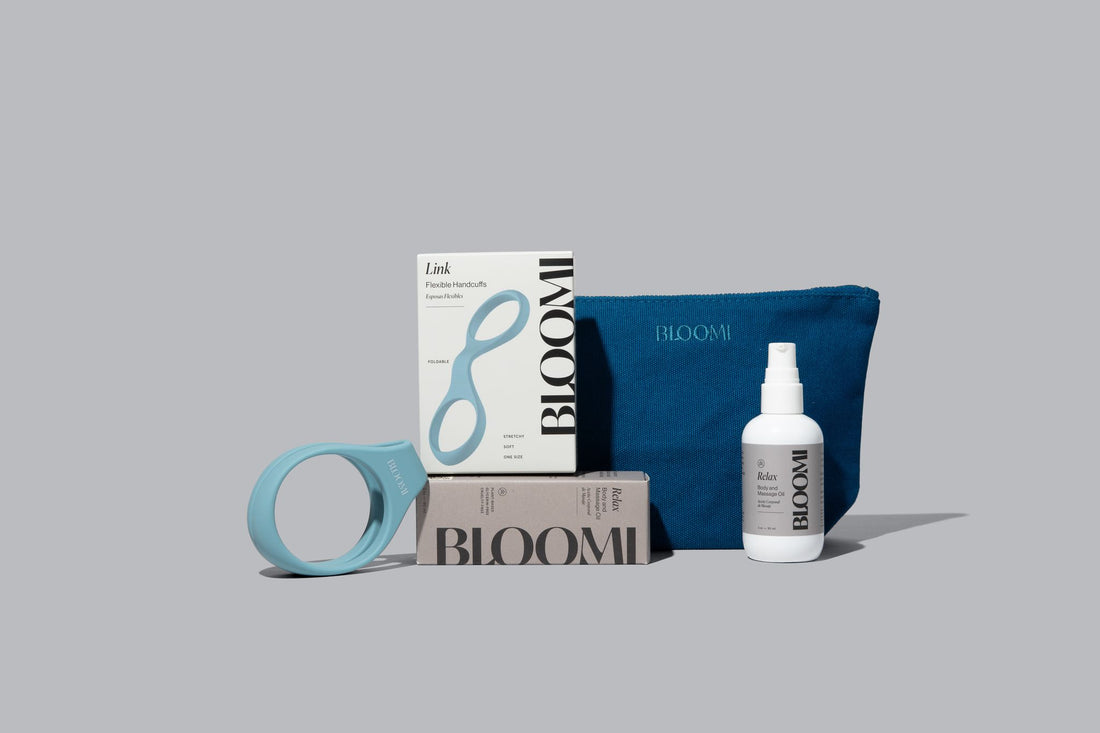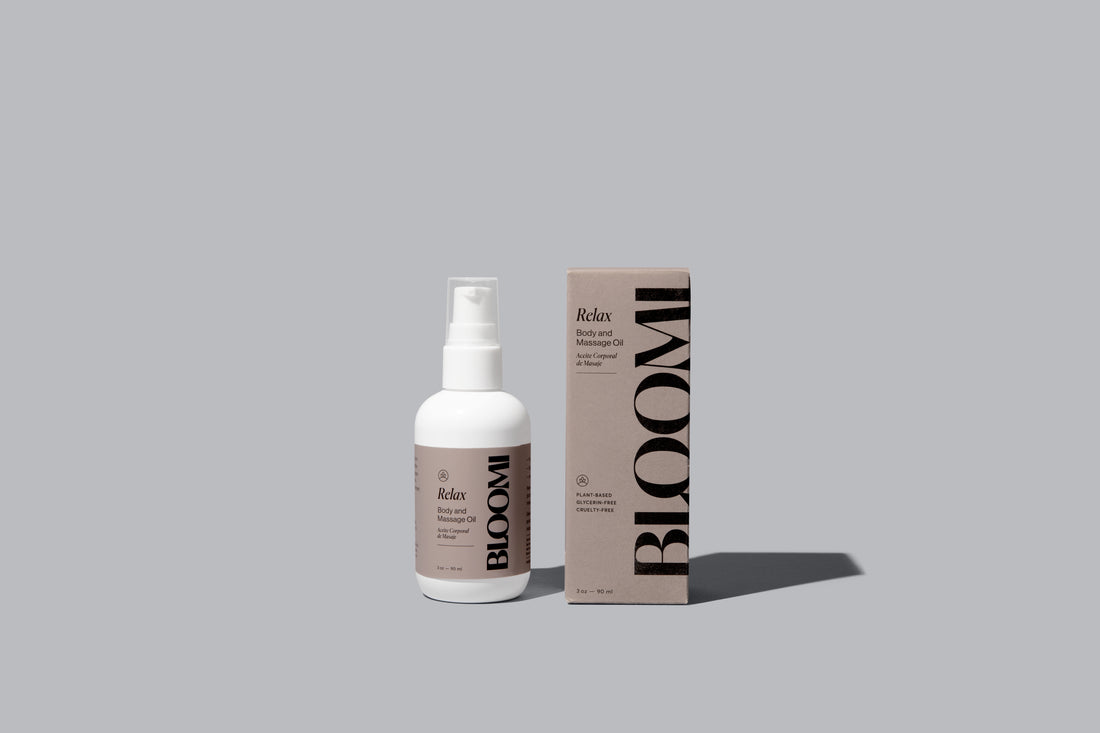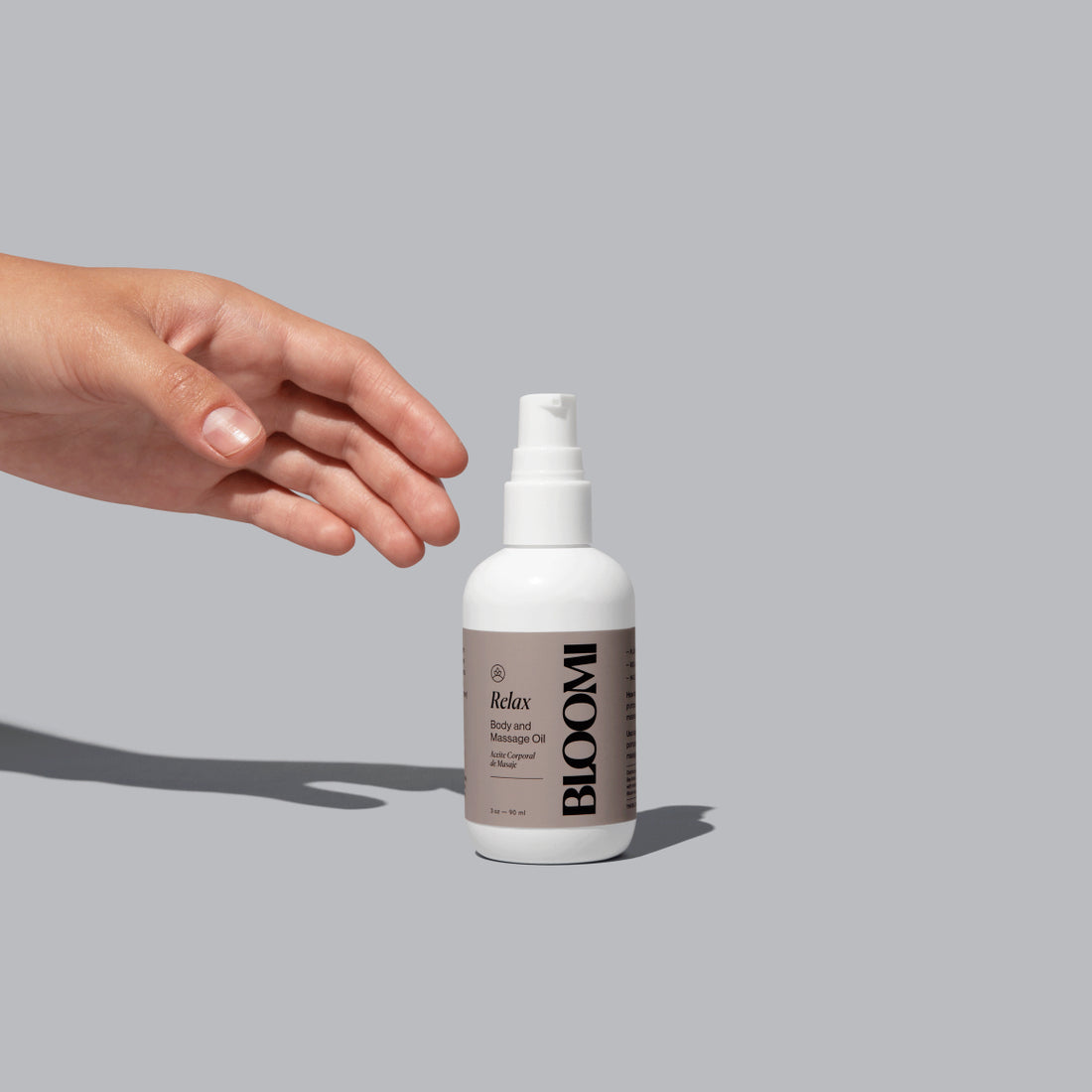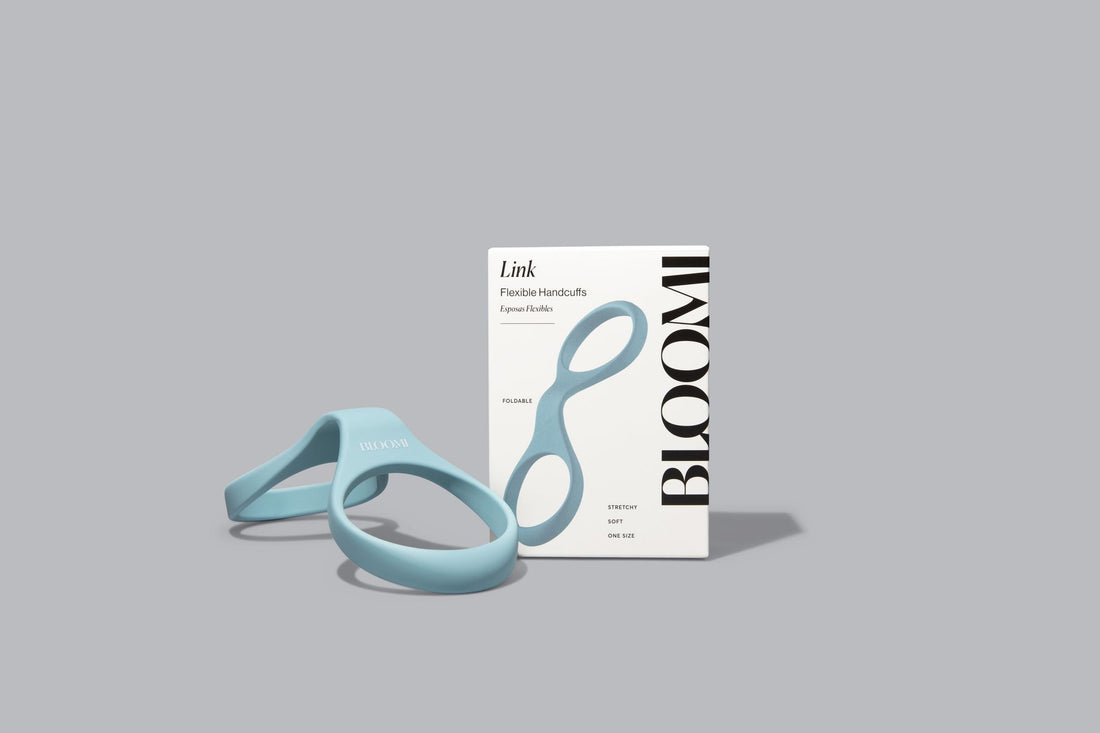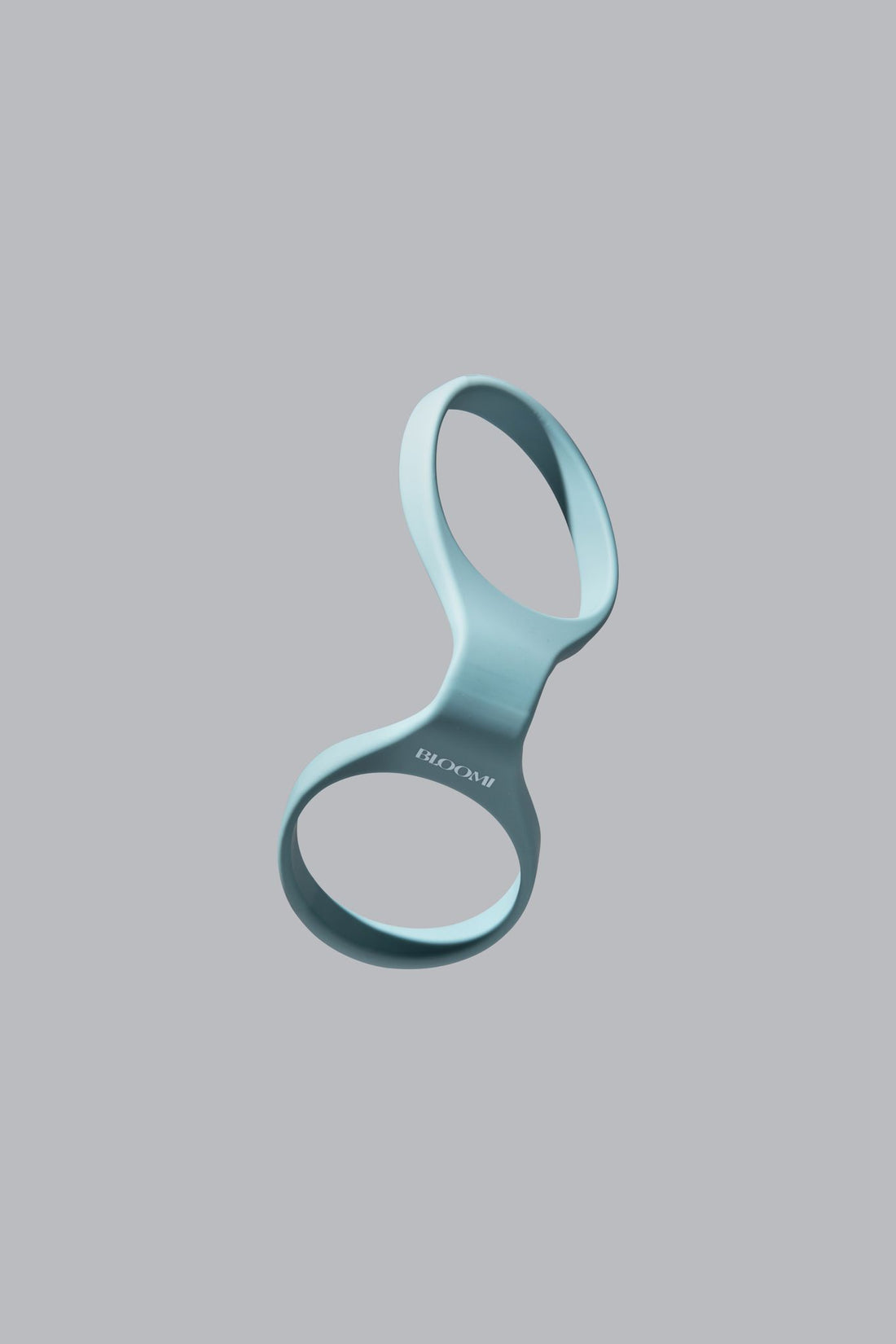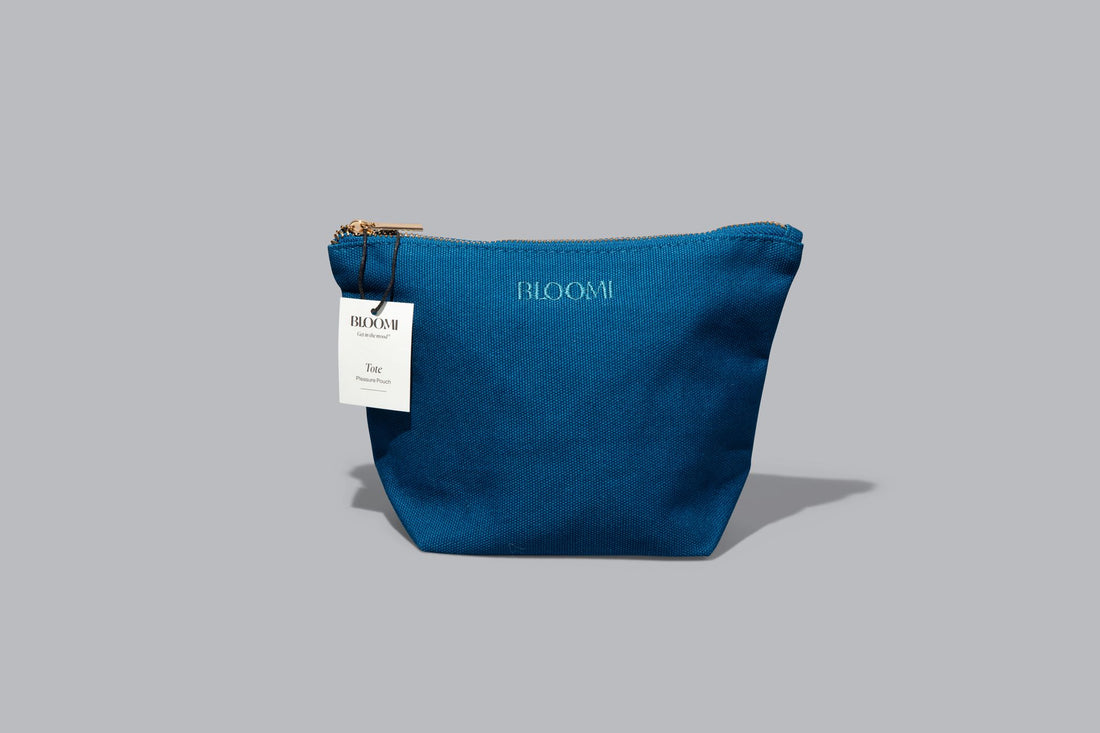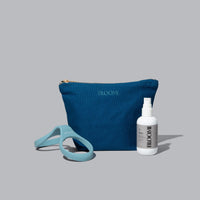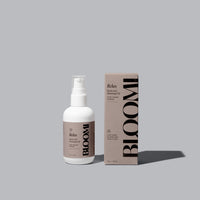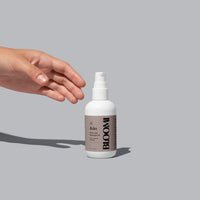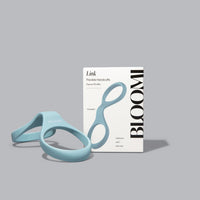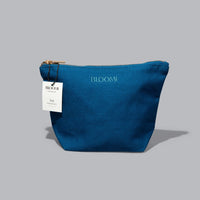 Elevate your intimate moments with The Sensual Bundle. Unwind and activate your senses with our aromatic Relax Body and Massage Oil, explore playful restraint with our Link Flexible Handcuffs, and conveniently store your items in our sleek and discreet Tote, Travel Pouch after intimate moments. 
Relax is a clean massage oil that doubles as an everyday body oil with lavender aromatherapy.
Contains sesame oil, a natural anti-inflammatory that alleviates dryness and helps prevent yeast infections.

Pumpkin seed oil nourishes the skin and enhances blood flow.

Sooth the senses with Lavender. 
Link is a set of flexible handcuffs for restraint and bondage play. This easy-to-use kink accessory fits comfortably on your wrists and folds in half for compact travel.
Made with soft medical-grade silicone

One size, stretchy

Easy to clean, waterproof, and travel-friendly

2" Diameter x 7" L (3.5" when folded in half)
Tote is a sustainable cotton canvas pouch to keep intimacy essentials organized and handy.
Sustainable, cotton canvas with a waterproof lining

Compact, great for travel, and easy storage

Dimensions: 8.75" x 6" x 3"
Relax Body and Massage Oil

Sesamum indicum (Sesame) Seed Oil, Vitis vinifera (Grapeseed) Oil, Curcubita pepo (Pumpkin) Seed Oil, Squalane, Lavandula Angustifolia (Lavender) Oil, Amyris Balsamifera Oil, Tocopherol.

Link Flexible Handcuffs

Made with soft and stretchy medical-grade silicone.

Tote Travel Pouch

Made with sustainable, cotton canvas and a waterproof lining

Relax Body and Massage Oil

Apply 5-10 pumps in desired areas, massage, and enjoy. Not compatible with latex. For external use only.

Link Flexible Handcuffs

The possibilities are endless so use your imagination, but here are three ways we recommend using Link:

Common Restraint - Place one hand into each loop. You can practice placing and removing them on your own.

Wrap Around - Wrap Link around a bedrail or a similar surface then place one hand into each loop.

One-Hand Tie - If you prefer just one hand restrained, try this. Take one end of Link and wrap it around a bedrail or similar surface securing it firmly in place. Insert one hand through the loop.

Size Relax Body and Massage Oil (3oz/90ml), Link Flexible Handcuffs (2" Diameter x 7" L (3.5" when folded in half), Tote Travel Pouch (8.75" x 6" x 3")
Bloomi has the only expert-developed Clean Standard in the industry, to ensure toxic ingredients don't touch your intimate areas.
Our plant-based formulas are developed without intimate skin allergens such as glycerin, gluten, phthalates, sulfates, parabens, alcohol, artificial dyes and synthetic fragrances.
Our devices are designed with non-toxic materials such as medical-grade silicone and stainless steel.
Women's Health Magazine
Clean Intimate Care
"Bloomi is a clean, intimate care brand designed for all bodies and founded by a sexologist. They make highly-rated sexual wellness products that reviewers love."